Live Webinars
Video Recording & Presentation Slides A video recording of this webinar is available for you to watch. You can also view and download the presentation slides. Making the Most of the Limited PSLF Waiver: How Employees Can Access Student Loan Forgiveness Join us for a free webinar sponsored by the University of Maryland Department of […]
Resources on Demand
NEW!!
Instantly access webinars and slides to improve financial literacy skills.
Student Loans
GoToWebinar: Student Loans- Part 1
To access slides to presentation: Click Here
GoToWebinar: Student Loans- Part 2
To access slides to presentation: Click Here
Reverse Mortgages
Learn more about reverse mortgages. When is a reverse mortgage a great idea? And when is it not?
Download the PDF in English.
Download the PDF in Spanish.
Money Management
Money Management: A Family Affair (PDF)
This article explores how families can work together to improve their communication and household money management.
---
Introducing KOFE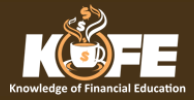 Introducing KOFE: Knowledge of Financial Education, a product of Consolidated Credit. KOFE is the ultimate solution to help you stay financially fit and learn to live within your means.
Visit KOFE
Register
If it is your first time, go ahead and register by visiting KOFE. It takes less than one minute! Use this registration code: fpi-eap. It provides you and your family a wealth of content, resources and tools to learn more about your personal finances and credit. Once you have an account, you can use this portal from home.
These are some of the things you will find at KOFE:
100+ videos
30+ downloadable booklets
Budgeting tools
Interactive courses
Live Chat with financial coaches
Calculators
And much, much more
---
Financial Coaching at (844) 311-8617
Personal Finance Coaching
Our coaches give advice on money management, budgets, saving strategies, debt resolution and payment options
Credit Coaching
Coaches will teach you how to read your credit reports, improve your credit history, improve credit reports, and how to rebuild your credit
Housing Counseling
Help and advice about mortgages
Free Access Anytime
You can use KOFE and call our financial coaches for help as often as you'd like and it is ALWAYS FREE! Don't try to deal with your financial concerns alone, reach out to us for help!