Click to Call
For a list of seminars that we provide, please visit the Supervisors page.
For a list of seminars that we provide, please visit the Supervisors page.
May 18

Webinar: Living in Today
Video Recording
A video recording of this webinar is available for you to watch.
Living in Today
Cherish Yesterday. Dream Tomorrow. Live Today.
Join us for a free webinar sponsored by the University of Maryland Department of Psychiatry UMMC EAP Programs.
Tuesday, May 18, 2021 at 3:00 pm
This webinar will provide tools needed to:
Survive one day at a time
Decrease your stress level
Gain peace of mind
Reduce worry and frustration
Covid has created increased stress to most human beings, particularly in the health care field. The psychology of living in the present is not just an arbitrary term or a popular phrase—it's a recognized, evidence-based lifestyle that psychologists are quick to recommend for those struggling with anxiety and stress in their day-to-day lives.
Come and join us for a conversation focused on Living One Day at a Time.
Learn how to effectively deal with life on life's terms.
Presenter: Peggy Burns, LCADC, MHS
Peggy has provided Employee Assistance Services since 1997 at UMMS and the Baltimore Orioles organization. She has also provided EAP services to BWMC since 2011. Peggy has been providing Mental Health and Substance Abuse services since 1981. She has extensive experience supporting those in need of Substance Abuse services, including family members and loved ones of those afflicted with this disease.
As a Licensed Substance Abuse Professional with a Masters degree in Human Services, her other specialties include: educating clients on developing healthy Communication Skills, Conflict Management, Assertiveness Training and Women's Issues.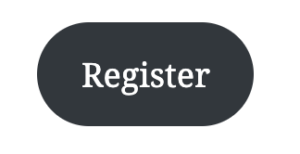 Resources